Welcome to Baja House
Your Private Escape From It All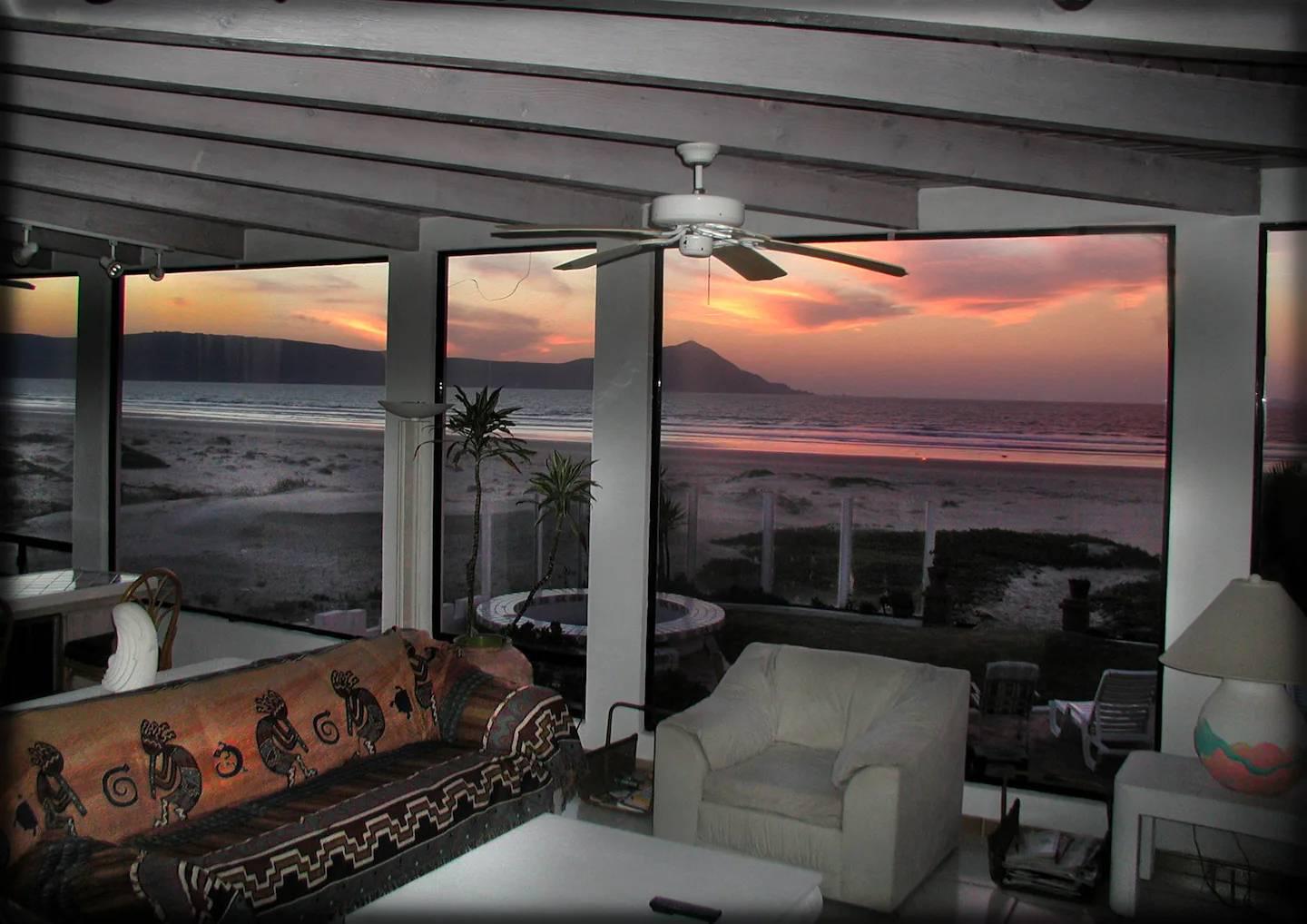 Just a short scenic 2 hour drive South of the US/Mexico border you will find the beautiful Lengueta Arenosa peninsula and our magnificent oceantfront Baja House.  Located in a private community next to a government protected bird sanctuary, this destination attracts visitors from around the globe.
This stunning 4,000 square home is located just ten miles south of Ensenada on one of the most spectacular beachfronts in Baja. Enjoy the untouched beauty, and the peaceful serenity, as you stroll along miles of sandy unspoiled pristine beach. You are surrounded by the La Bufadora Peninsula (that features the famous "BLOWHOLE") to the south, to the west you are flanked by the scenic Island of Todos Santos ( just a few miles off-shore), the beautiful Ensenada Bay to the north, and to the east the tranquil Estero Lagoon (an ecological bird estuary). You will be captivated by the seasonal appearance of hundreds of pelicans, swallows, schools of dolphins and the famous migrating California Grey Whales.
 Whether you are looking to soak up some sun and fun with the aquatic activites around the famous "hot springs warmed" ocean water or perhaps you are looking to enjoy the diverse Spanish culture found in the nearby wineries, restaurants, and famous landmarks, the Baja House is truly a magical destination that will provide a very unique and memorable vacation.