Places of Interest
Baja House is located about 20 minutes southwest of Ensenada and is surrounded by a number of natural attractions and great restaurants!  Ensendada is the largest seaport in Baja California. Ensenada is a cosmopolitan city, long a favorite destination of tourists. International cruise ships stack up in the harbor while more visitors arrive by driving the short distance from the border.
Some of the appeal Ensenada has to vacationing families as well as the adventurous angler includes bargain shopping, a fascinating fish market, golf, whale watching, surfing, night life, Hussongs Cantina ( been in business since the late 1800"s) has a renown reputation. Ensenada is less then a half hour drive from the house. There is a Costco and a Smart and Final in Ensenada.
All of Baja is a duty-free zone, so shopping is popular with tourists.  Stores offer substantial savings under U.S. prices on such imported merchandise as perfumes, jewelry, art objects, pottery, textiles, leather, silver, cosmetics, blankets, ceramics, sweaters, blown gass, etc.  US residents may bring back duty free articles not exceeding $400 in retail value providing they are for personal use and accompany the individual.  
Whether you are traveling with a family of young ones or as mature couples, there is plenty to explore for people of all ages.  We have highlighted a few of our favorite activities and restaurants to consider visiting below:
Local Attractions 
The Bufadora - Just a short scenic 15 minute drive from the Baja House, you will find La Bufadora. This famous "blowhole" is consider the second largest marine geyser in the world, capable of shooting water well over 60ft in the air.  When you take a break from the incredible photo opportunites, you will find it interesting to explore the numerous souvenir shops along the street.   Don't miss the incredible seafood and margaritas at many of the hilltop restaurants with incredible views of the "blowhole" and the beautiful bay below.  For the truly adventurous, you can event rent kayaks and view La Bufadora from a different angle within the bay.   This is an fantastic opportunity to enjoy one of Bajas most popular attractions just minutes from our Baja House.
Las Cañadas Campamento - Waterpark - Just 30 minutes from our Baja House is the extremely fun and popular Las Canadas Camapmento.  This is a highly-rated adventure park and campground. With more than 20 acres of green areas, the park offers a variety of outdoor experiences and activities for family or group outings, including zip lining, hanging bridges, horseback riding, motorcycling, water slides, wave pool, and live music.  If you are looking for a memorable family adventure, we highly recommend visiting!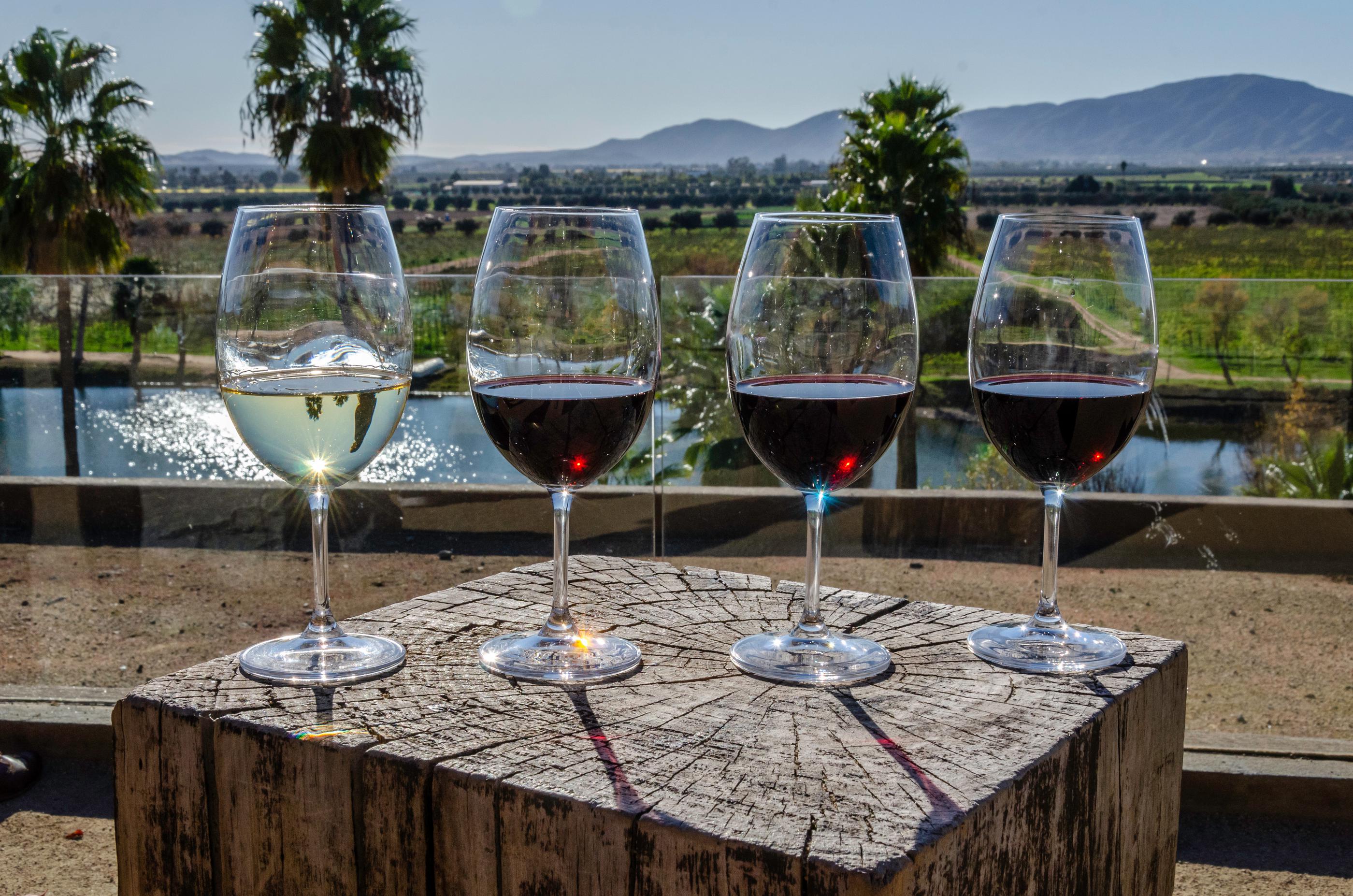 Valle de Guadalupe Wineries - Just 45 minutes from the Baja House, is the Baja wine country!, Valle de Guadalupe is a mecca for fine wines and exquisite Baja Med cuisine, with plenty of boutique resorts.   You may find it interesting to take a tour of some of the wineries to really understand the incredible process involved with the production of the wine.  If you are traveling as couples,  this is definitely a "don't miss" opportunity!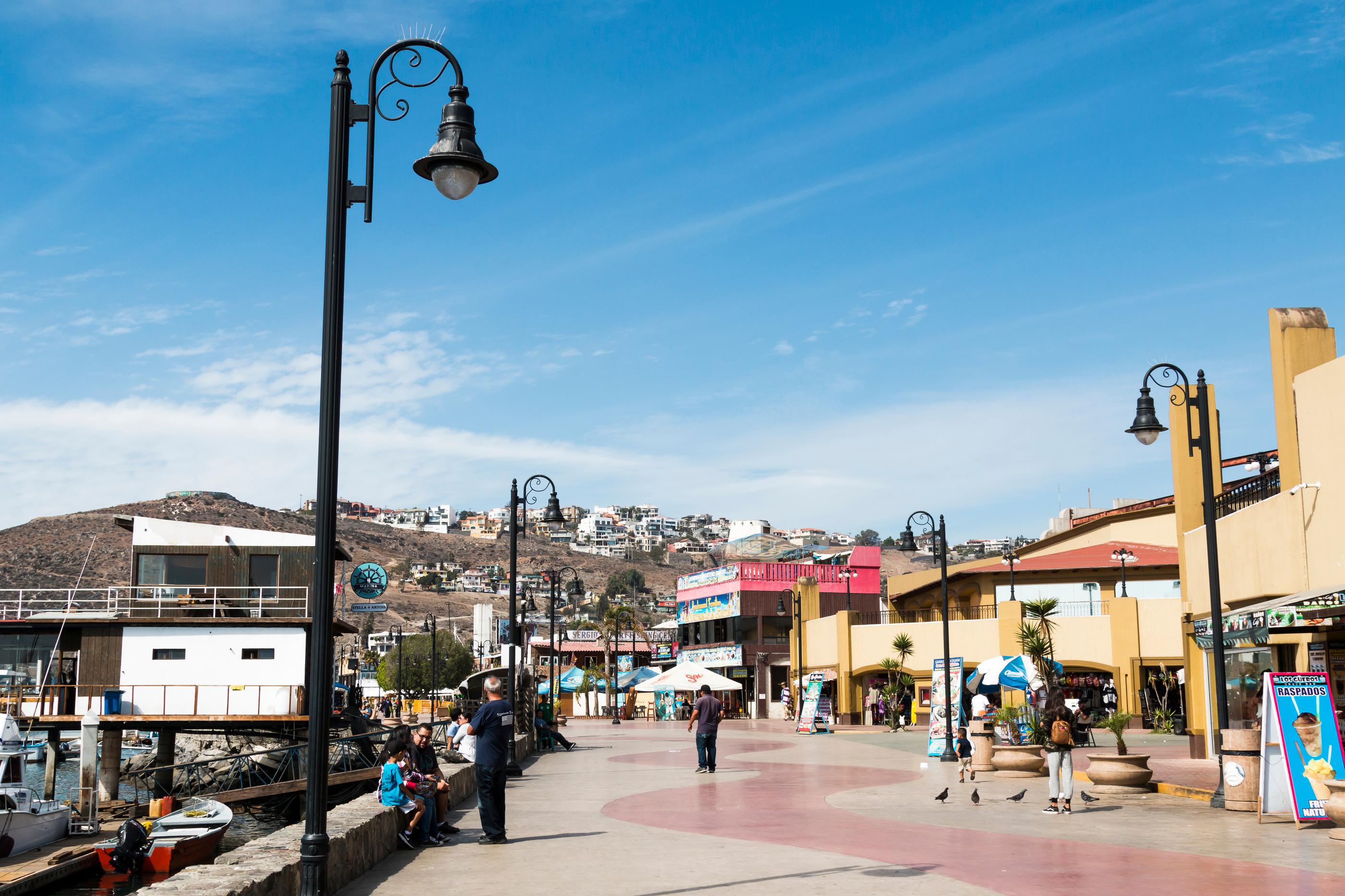 The Boardwalk (Malecon) in Ensenada -In Downtown Ensenada,  you will find the famous Malecon (Boardwalk) that runs along the waterfront.  This boardwalk runs along the Ensendada port, where you will see fising boats and cruise ships sitting side-by-side.  There is a bandstand with live music you can enjoy for free. There's also a musical fountain that's nicely lit at night.  You'll find many cheap and delicious seafood restaurants, along with numerous souvenir shops.  At the far end of the Boardwalk is Mercado Negro – the local fish market.  If you are looking to soak up some of the great Baja culture, we highly recommend visiting this downtown Ensenada attraction!
Restaurants
Lupita Tacos De Pescado - Just 15 minutes from our Baja House, you will find this incredible restaurant.  The restaurant serves some of the most delicious seafood and taco dishes you will ever taste.  Unlike many traditional Mexican taco stands, the restaurant actually has a very nice sit down dining area similar to many traditional restaurants.  The menu is quite diverse, but there specialty is wide range of seafood entrees all served at very affordable prices.  The restaurant typically closes at 6 PM, so it is important to make sure you plan accordingly.  This restaurant is our personal favorite by far!
La Carreta Street's Seafood - When you visit downtown Ensenada, you don't want to miss a meal at La Carreta Street's Seafood.  From the outside, the restaurant may not look like anything special but the quality and freshness of the incredible cuisine is second to none.   The interior of the restaurant is comfortable and the restaurant staff is very friendly.  The seafood and traditional Mexican cuisine is very authentic, with very unique dishes that are absolutely delicious.  They have some great alcoholic beverages if you are in the mood.  The prices are very reasonable.  This restaurant is highly recommended for all ages.
Restaurant La Bufadora - Just 15 minutes from our Baja House, this restaurant near La Bufadora is well worth the visit.  The restaurant is beautiful, with a lovely garden and exceptional views of the ocean. The menu is quite diverse with a wide range of differenty types of cuisine.  It's also a great place to enjoy some tropical drinks!  The prices are quite reasonable and the staff is very attentive.  We definitely recommend a visit there!
El Rey Sol - Its a famous French restaurant featuring international award winning cuisine, great atmosphere, American and Mexican food, and French pastries. Open 7:00 a.m. to 10:00 p.m. Located 130 Blancarte Ave downtown Ensenada. 01152(617)8-1733,  $9-$19
Gordos - For local color on weekends visit Gordos at the Bufadora, it's fun, lots of locals, mostly Americans, and its close to home. Open on weekends only, they sometimes run out of food on Sunday nights so get there early! Strictly Mexican, $5-10
Punta Del Morro Restaurant - Exceptional restaurant! Situated on a cliff overlooking the ocean the view is absolutely spectacular. A must during high tide when the waves slap against the windows. The restaurant is beautifully appointed ,the food is great, The lobster is recommended. Seafood and varied international cuisine. The ocean is lighted at night to provide a magnificent setting.  A truly romantic evening. The only drawback, the restaurant is a forty minute drive from the house. $10-20 -
Mariscos - An excellent fine dining restaurant in the center of Ensenada.
La Cueva de los Tigres (The Cave of the Tiger) - on the beach three miles south of town via highway 1 and gravel road (seafood, steaks and Mexican cuisine). Enjoys a great reputation!
Tortuga - Also in the center of town, is known for excellent Mexican food. Exceptional breakfasts!
Estero Beach Resort Restaurant - (FOR LUNCH) from the house turn left at the billboard and head toward Ensenada. Upon arriving in Estero Beach, turn left toward the resort (there will be a sign).
This resort is open to the public, and whether you travel by boat or automobile from the house, (allow 30 minutes either way), it's worth the time. There is a outdoor seaside restaurant and bar that serves good food, the attraction however is the ambiance. The restaurant and bar has one of the most stunning views of the ocean. Have a strawberry Margarita or one of their great Chi-chi's, and soak up this magnificent atmosphere.  This will be a most memorable experience!
Enrique's - Mexican Food, Steaks and Seafood, On Hwy 1-D, 1 1/2 Miles North of Town Center
Haliotis - Seafood (646) 176-3720, 1/2 Mile East of Hwy 1
Broncos Steak House - (646) 176-4900, Steaks and Seafood
Papas and Beer - This is the spot for the young folks!! It has it all!  Volleyball on the beach, rock climbing walls, great music, and of course the crowd, well behaved and exciting!
Junior's - (for take-out) or just plain dining! Minutes from the house, a great burger! Must arrive before 7:00 p.m. for take-out. Exceptionally clean and well maintained. After 7:00 p.m. dinner is served upstairs and it's really good! Full cocktail bar!
La Marina at Baja Cove Beach (seafood and grill) - Minutes from the house is La Marina's. A converted house located on the lagoon that serves awesome food.   Why drive into town when you have a great restaurant virtually next door!